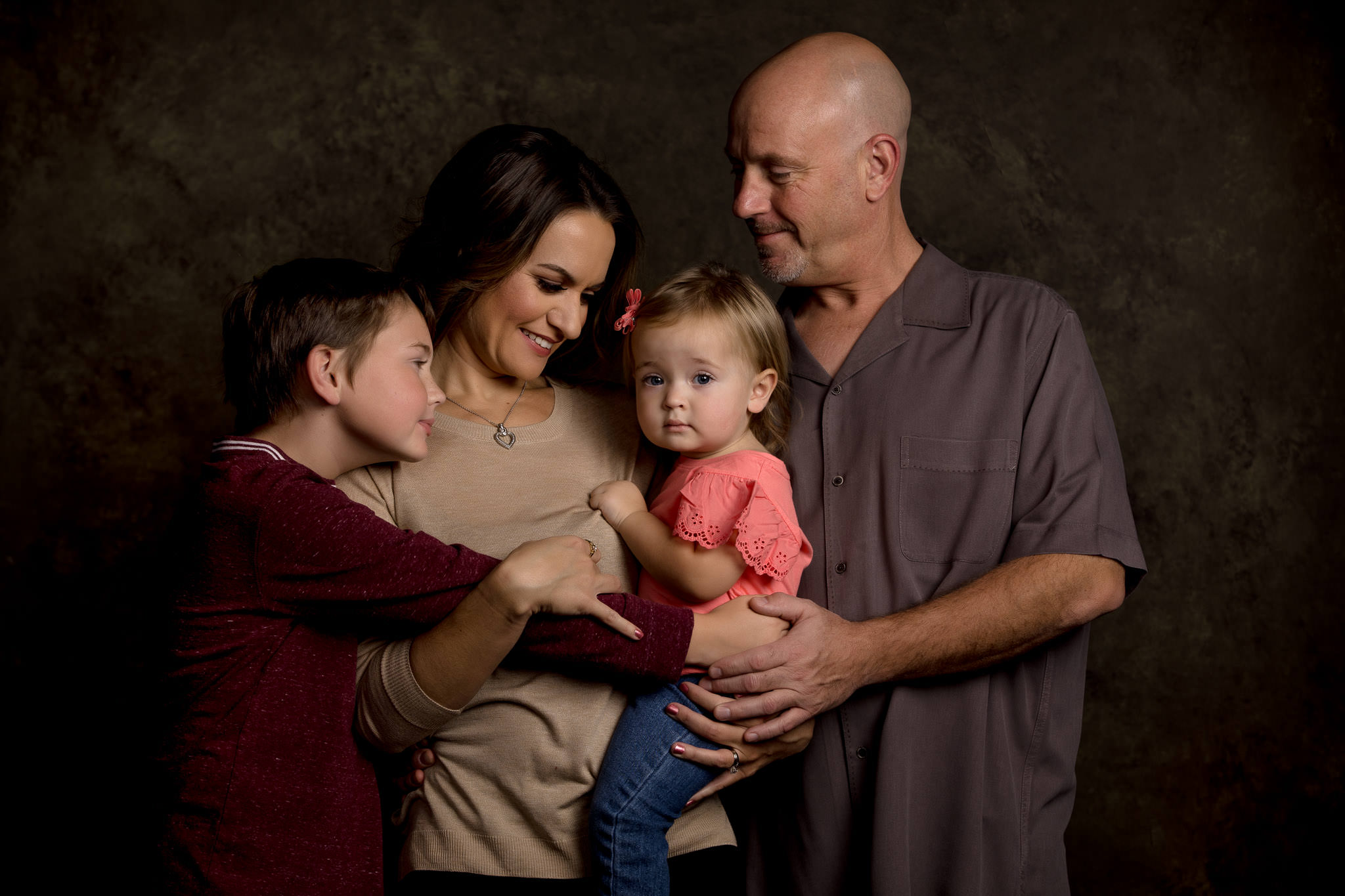 Amidst the crush of your demanding work schedules, soccer practices, doctor's appointments, kid's sleepovers, and yard work, it's easy to forget what's most important in our lives. Steve Daubs Studios family sessions are designed to celebrate your connection to your partner, children, and broader family with an approach that builds a deeper connection to those you love the most.
Your session in the studio or on location includes professional hair and makeup, extensive pre-session consultations, and a cinematic reveal and consultation premiere when you choose the products you want to purchase. Digital files are not included.
Joy in the smallest moments comes when we are truly present with each other. Your toddler's hand wrapped around your finger. A hug when you enter the house after a long day's work. The bedtime story or popcorn party cuddling on the couch. Every day in a family is full of little rituals, things like eating cereal together at breakfast or dad washing the dishes after every dinner, but these rituals are things you and your kids really remember and they're worth documenting. Or, it could be as simple as baking cookies at home or hanging out at the park. It could be documenting your child's first day of school or the lead-up to the big game. It could be anything, really, as long as it's what you love doing. What if you could be reminded of these joys each and every day through moments photographed and displayed on your walls?
We offer an experience for your family that starts with a deeper understanding of your connections to each other that we then photograph either on location or in our Madison studio. The best part comes during your cinematic reveal and design consultation, when we create the final wall art, albums, and prints to help you keep in mind that which matters most.
Our approach to family photography is leisurely, fun, and candid in nature, taking the time to hang out and photograph you and your family as you do things you like to do. In the studio or on location, we help your family enjoy the little things that mean everything.