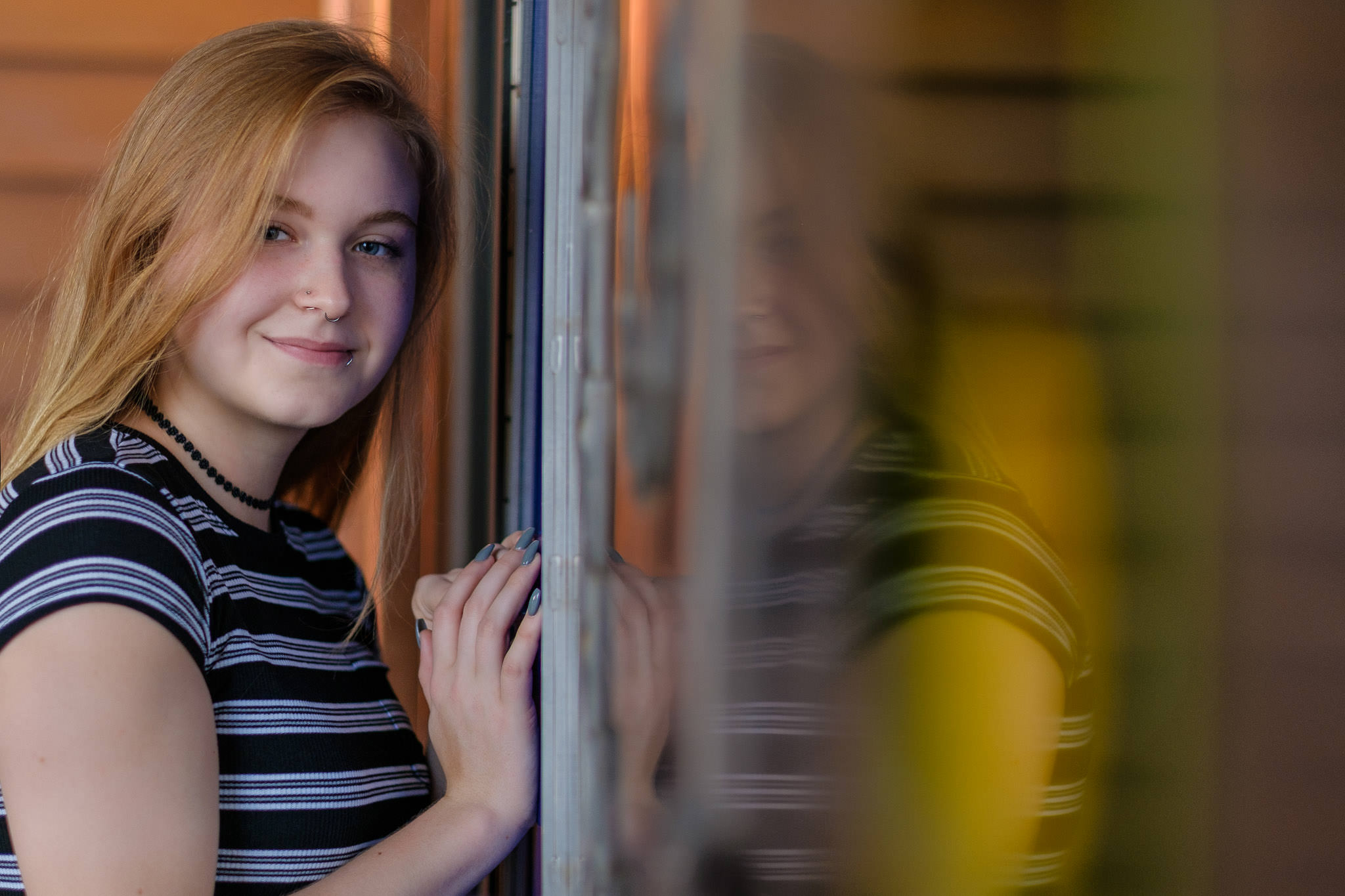 Parents, the long road to adulthood for your senior is in sight. What makes you most proud of them? What do you love about the person they've become?
And for the seniors themselves, what is important to you? What are the activities, clubs, sports, music that you are passionate about? Who are you when you're being your true self?
At Steve Daubs Seniors, we show Madison area seniors as they are, honestly, passionately, and with style. Steve Daubs Studios offers sessions for high school seniors in Madison, Fitchburg, Oregon, Verona, Sun Prairie and surrounding areas. We create memorable images that both students and their parents will love. We draw from both our documentary and studio work backgrounds to create fresh, modern work that will stand the test of time.
We offer three packages that document this important moment in life. We work closely with the senior and their parents to create a session as unique as your senior. After your images are ready, you'll meet us back at the studio to see you images and decide on your order. We offer beautiful custom prints on fine art paper, acrylic or canvas, as well as a wide variety of albums, portfolio boxes, and other beautiful ways to showcase your images. Typical clients spend anywhere from $1,000 to $3,000 on their images during the reveal and ordering session. It's best if all the decision makers are present for this important meeting and showcase of your photographs.
One 3 hour session in three locations with professional hair and makeup
Four additional 60-90 minute sessions
20-page, 10-inch archival album
Free family session
Purchase Wall Art separately
$2000
4-5 hour session in 2-3 locations, including our studio
Professional hair and makeup
Unlimited outfits
Purchase what you want separately
$500
2-3 hour session in 2-3 locations, including our studio
Up to 3 outfits
Purchase what you want separately
$300